I am Pam Brown - also known as the Relaxed Artist. I was born and raised in Southern California, but moved to Liberty ten years ago where I live with my husband. My two children, son-in-law, daughter-in-law and four grandchildren are all close by. I am the third of four children – two older brothers and one younger sister. My parents always encouraged us to be involved in a variety of activities so we were always busy and learning new things. One of my favorite activities was drawing and painting. I was always fascinated by fashion, so I would draw various gowns that might be worn to a prom or a fancy occasion. My dad thought that I would end up going into fashion design. I thought about it, but decided that wasn't for me.

I did go on to earn a Bachelor of Arts degree in what was called "Interior Environment" which was basically an interior design program. I did work for various designers for a while, but I later went bac k to school to get my teaching credential. I have taught elementary education for over 25 years and I have really enjoyed working art into so many of my lessons.

I have continued my love of drawing and watercolor painting. A few years ago, my grandson Joseph and I were playing with his sidewalk chalk on his driveway. I had never really gotten into using chalks in my art because I thought they would be too messy. Well, I got very into my sidewalk art even though Joseph quickly lost interest – he was only 2 at the time. I found that I loved being able to blend the colors with my fingers just the way that I wanted them. Now I have spent the last several years working on mastering different pastel techniques using Pan Pastels, pastel pencils, and traditional soft pastels.
My vision and mission as an artist is to bring a sense of peace through my personal art, and to share creative ideas and techniques that will inspire relaxation and serenity. I have found so much enjoyment in the hours I have spent working in this medium and sharing what I have learned with others.
My work has been on display at Gallery 25 on historic 25th and also in the Eden 1900 gallery. My work is currently available through my website www.therelaxedartist.com or by contacting me directly at therelaxedartist@gmail.com
ASPEN CHAPEL. Monte Cristo, UT
pastel
SERENE SUNSET. Anne Marie Island, FL
pastel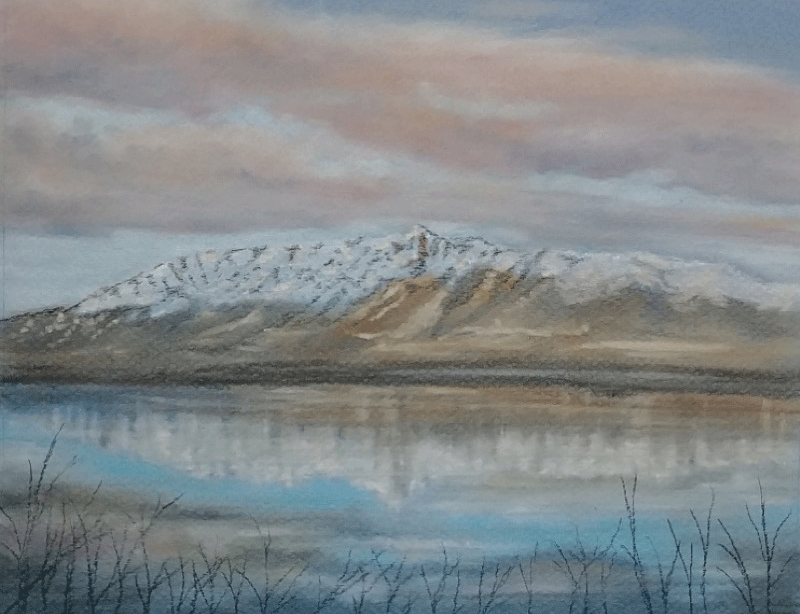 MOUNTAIN REFLECTION Wellsville, UT
pastel
WHEELER CANYON Huntsville, UT
Pastel
SUNSET in the VALLEY Liberty, UT
pastel
SUMMER'S END Eden, UT
pastel
SUMMERTIME IN NORTH FORK
pastel
MOONLIGHT OVER POWDER MOUNTAIN
pastel
SUMMER ON THE FARM
pastel
OUTLOOK POST Vernal, UT
pastel
QUIET INLET Eden, UT
pastel
MIDDLE FORK TRAIL. Huntsville, UT
pastel
BEN LOMOND PEAK Ogden, UT
white gel pen
BICENTENNIAL TRAIL LIBERTY UT
Pastel
FROSTY DRIVE Liberty, UT
pastel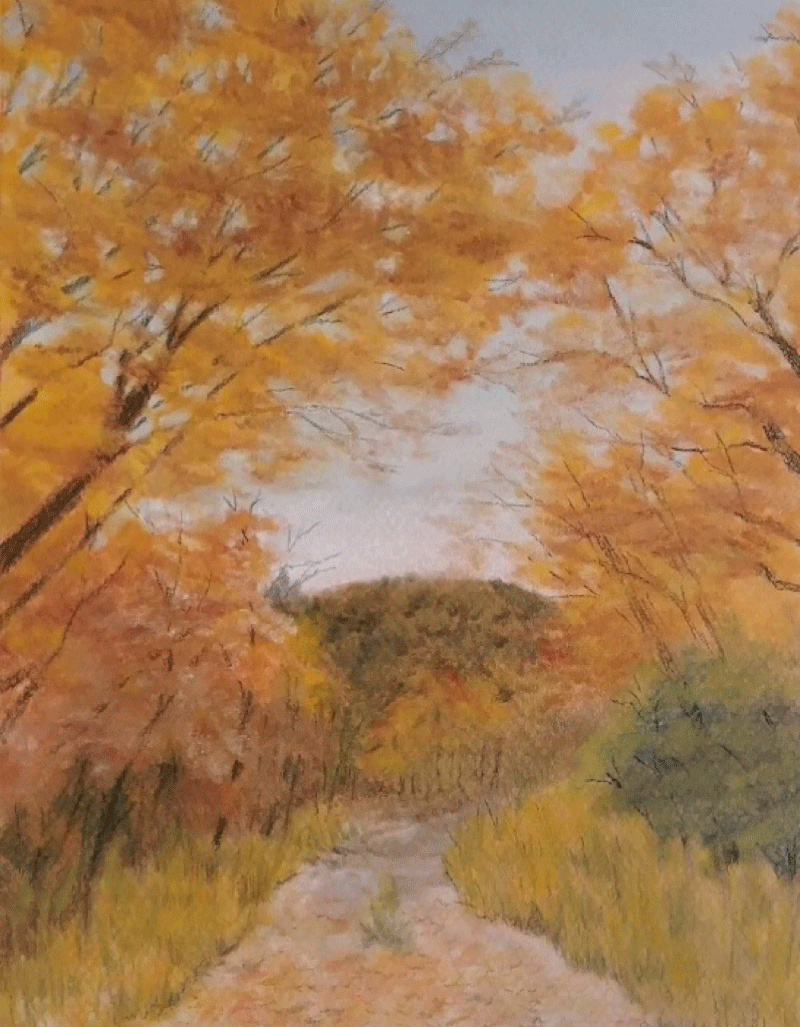 AUTUMN HIKE Liberty, UT
pastel
VIEW FROM THE PORCH Liberty, UT
pastel